.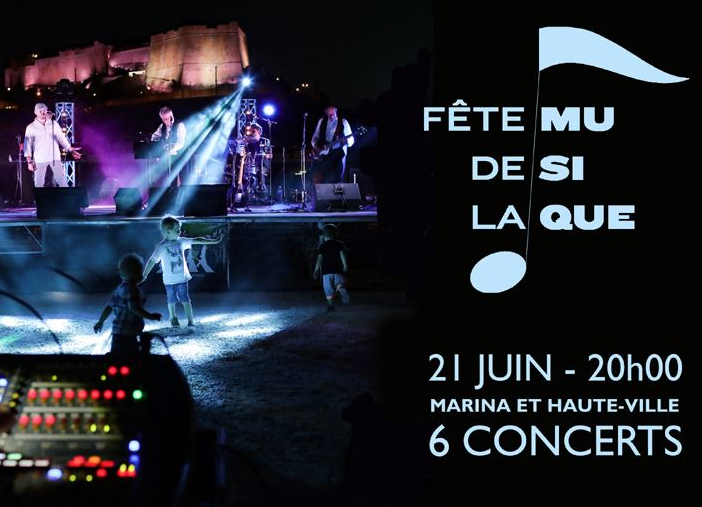 .
Jaime Santos on the island of Corsica in France. It was a great experience as an artist to get to know very small part of the old continent. You could breathe history and cuisine and culture from a fantastic island. Fantastic in the odd beauty, in the strategic tourist location and everything. Corsicans, as the local people are called, natives have a culture all their own, musically they mix popular music with sacred music and have another aspect that the gypsy gypsy is very strong on the island, but they love Brazilian music from all sources. I played a music repertoire, 100% Brazilian. Bijou's Band was formed by Inácio Longhi on Sax, Jaime Santos vocals and guitar, Joseph Bohn keyboard, Audimar Donato (Mudinho) double bass and Ricardo Pissarras (Rico) on drums and percussion. THE performances outside Porto Vecchio at Cana Sucre, at the Mediterranée at Saint Giullia Beach, at La Goeland at Tonnara Beach, at Fetê de La Musique at Place Del 'Arme in Bonifacio
.
Repertory
.

Flight Over the Horizon (Azymuth)
Girl from Ipanema (Tom Jobim)
Out Of Tune (Desafinado) (Tom Jobim) Version: João Gilberto
Drão (Gilberto Gil)
If (Djavan)
Stage (Palco) (Gilberto Gil) Version: Djavan
Luck (Sorte) (Celso Fonseca / Ronaldo Basto) Version: Caetano Veloso
Without Knowing (Djavan)
Lilac (Djavan)
The Moon and the Sea (Moraes Moreira)
Crab Seller (Gordurinha) Version: Gil
The Novelty (Gilberto Gil)
Let's Run (Gilberto Gil)
She Left (Tim Maia)
Bananeira (João Donato) Version: Bebel Gilberto
Friend of My Wife (Seu Jorge)
Little Black (Seu Jorge)
Manuel (Ed MOtta)
Outlaw (Ed Motta)
Colombina (Ed Motta)
But Nothing (Mas Que Nada) (Jorge Bem Jor)
Wonder Child (Jorge Ben Jor)
Tropical Country (Jorge Bem Jor)
Taj Mahal (Jorge Ben Jor)
All Girl from Bahia (Gilberto Gil)

Bis

Condominium Mine (Seu Jorge)
Snoring of Cuíca (João Bosco)
I devour you (Djavan)
Odara (Caetano Veloso)
Banquet of Signs (Zé Ramalho)
.
.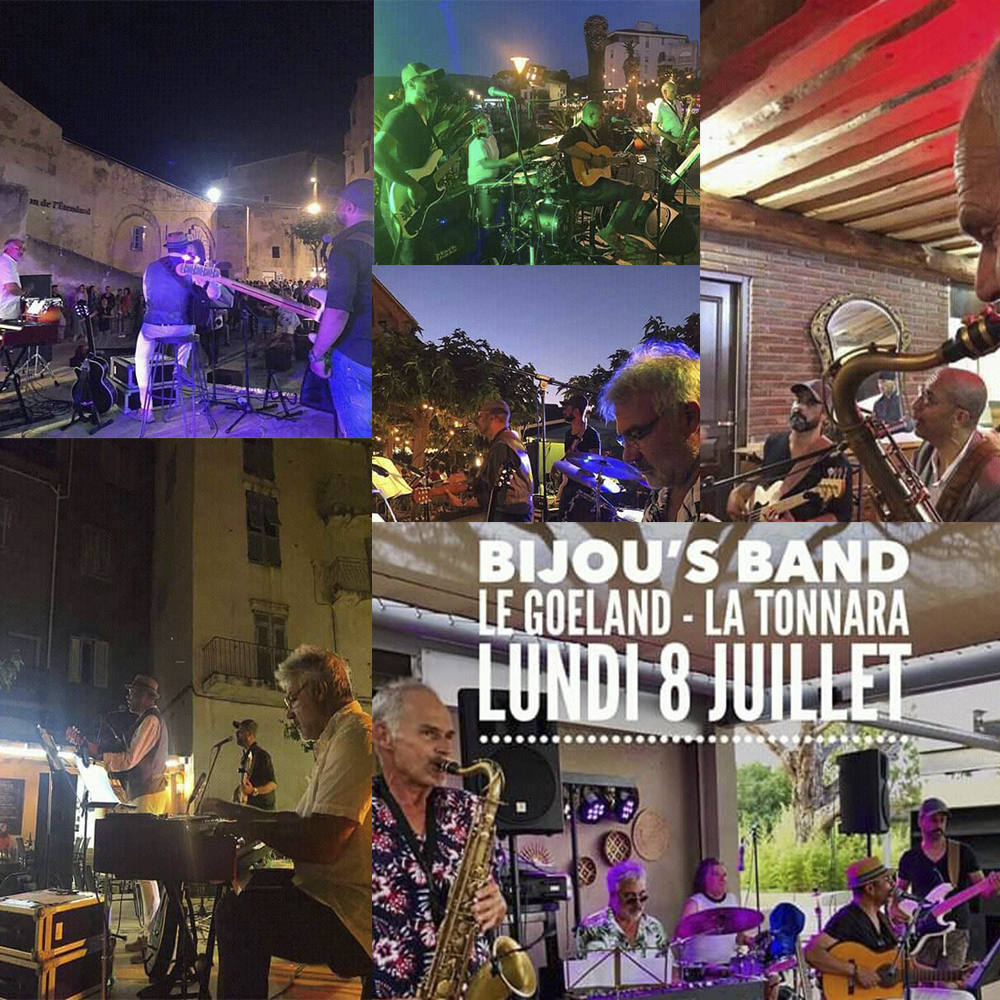 .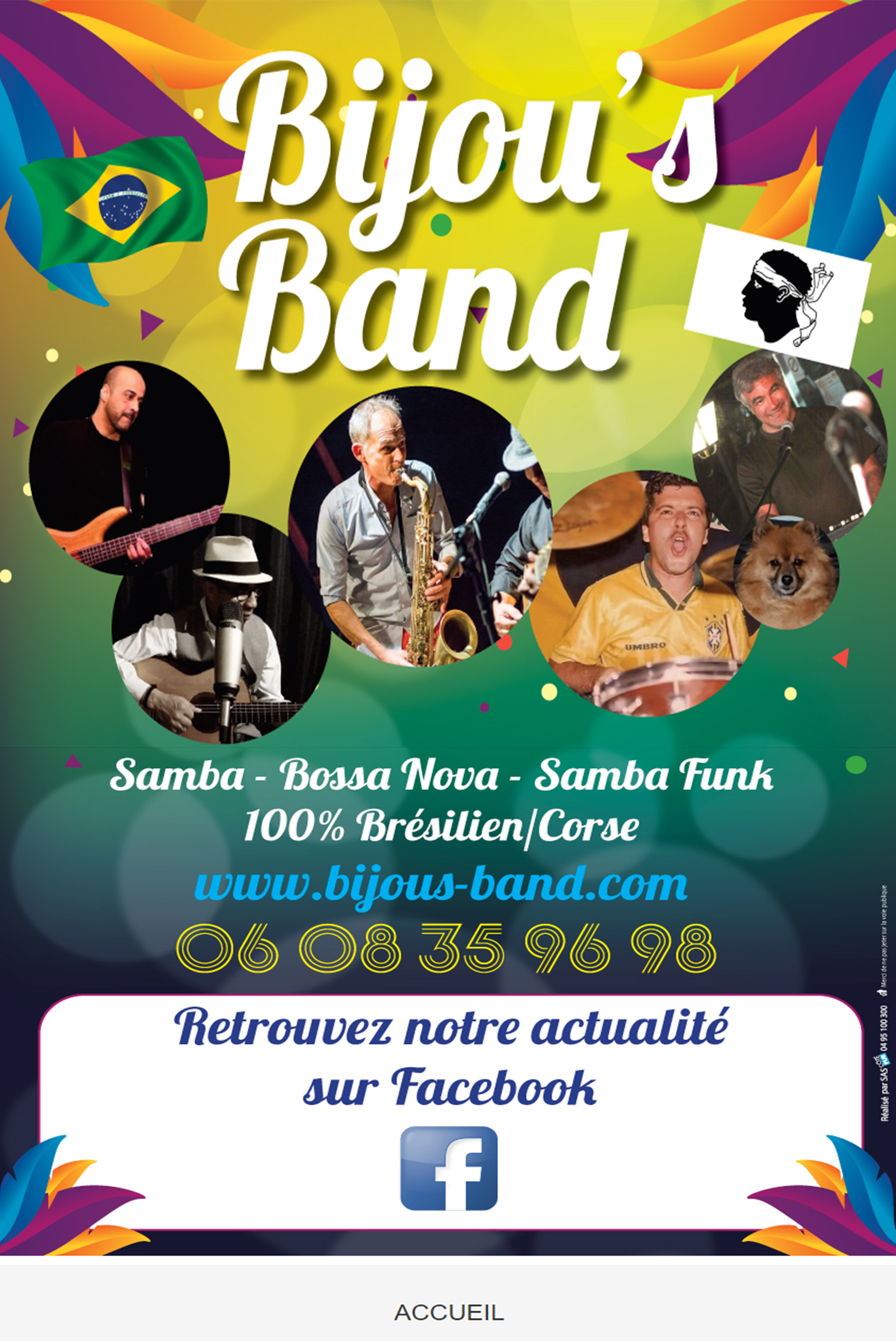 .